"Being loved by someone gives you strength, while loving someone deeply gives you courage."
— Lao Tzu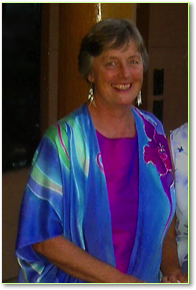 In September, 2002, Dr. Ladd founded a personal growth center, The Connecting Place, in Pueblo, Colorado to serve couples and families.

She offers workshops for couples and singles in a variety of relationship skills. The core of her expertise is working with couples at any stage of relationship — dating, looking to enhance the connection and pleasure, in crisis — to deepen self-understanding, intimacy, pleasure and commitment and to prevent divorce or to allow a respectful parting.

She is committed to strengthening families and supporting each individual's unique development within healthy, loving relationships.